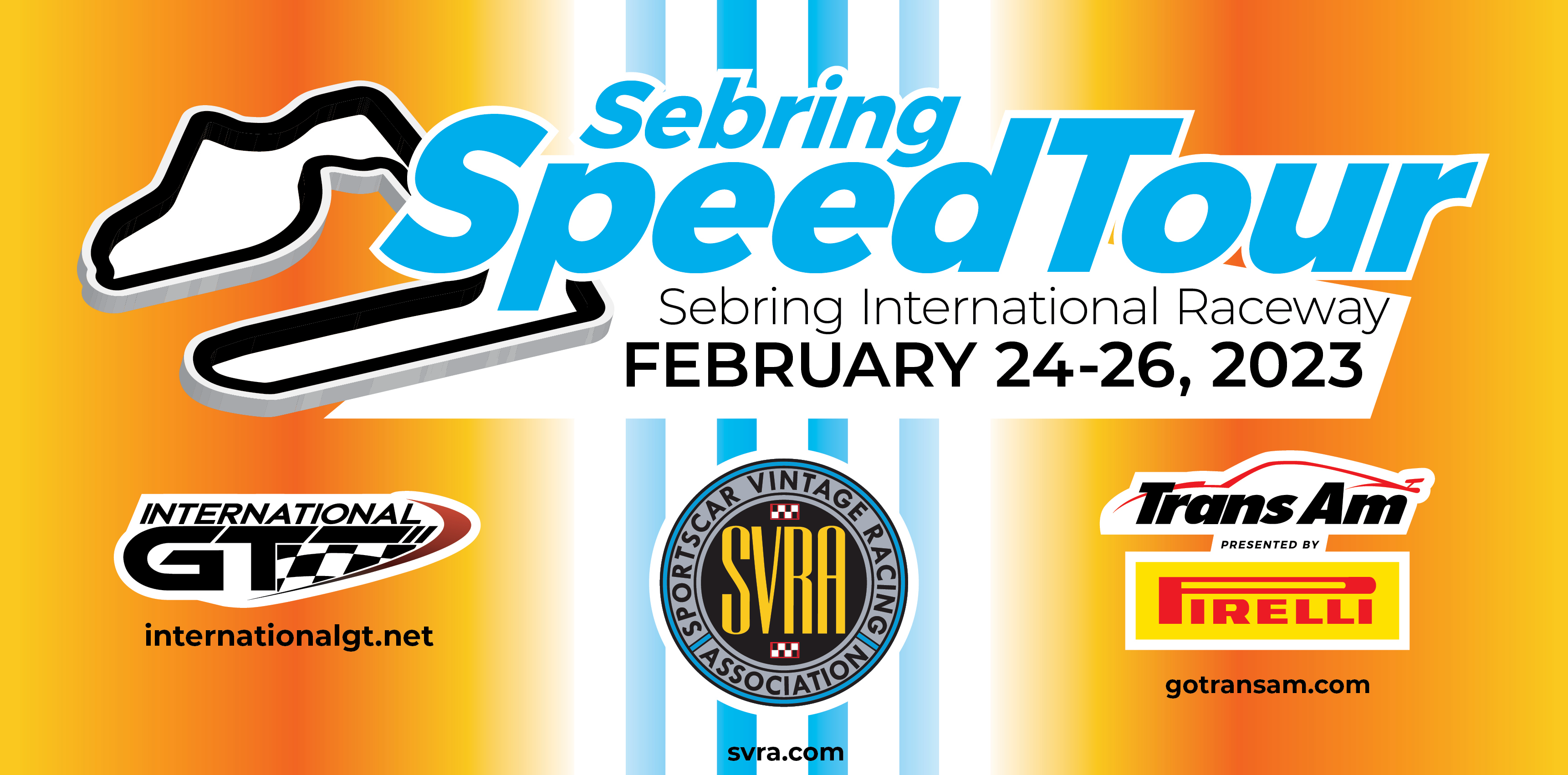 Event Program: 2023 Sebring SpeedTour
By Rich Taylor
Florida is one of the world's great vacation destinations, and Sebring International Speedway is right smack dab in the middle. Frankly, Sebring itself is no garden spot. On the other hand, an easy two-hour drive in any direction gets you to some very special places. It's worth taking a few extra days to turn your race weekend into a mini-vacation that can be as exciting or as relaxing as you wish. Or even a little of both!
NORTH OF SEBRING
Polk City: Roughly 65 miles North of Sebring is Fantasy of Flight, a marvelous museum of historic aircraft assembled by oil company heir/aerobatic champion Kermit Weeks (863-984-3500, fantasyofflight.com). This is probably the world's best aircraft collection in private hands.
Orlando: An easy 85 mile drive takes you from Sebring to Orlando, home of Mickey Mouse, Darth Vader, Harry Potter and SpongeBob SquarePants. Don't say we didn't warn you!
Mount Dora: This is a charming small town on the National Register of Historic Places, with an equally charming 1883 hotel on Lake Dora called Lakeside Inn (352-383-4101, lakeside-inn.com). Enjoy fishing, boating, antiquing and driving through Florida's few remaining citrus groves.
Weirsdale: Billionaire Tom Golisano's Grand Oaks Resort & Museum (352-750-5500, thegrandoaks.com) combines a world-class display of 200 horse-drawn carriages with a luxury hotel/restaurant and lavish equestrian center, all on 400 acres.
Ocala: The Don Garlits Museum of Drag Racing (352-245-8661, garlits.com) preserves 150 cars, including every Garlits dragster from Swamp Rat through Swamp Rat XXX, plus many famous cars raced by his friends and competitors. A separate building houses another 75 classic cars.
Gainsville: Gainesville Raceway (352-377-0046, gainesvilleraceway.com) has been the home of the NHRA Gatornationals for 50 years. This wild weekend is scheduled March 11-15 in 2021.
Cedar Key: A neat low-key spot to relax, this small town at the end of the point is a mostly unspoiled Old Florida fishing, birding and boating center on the Gulf of Mexico with shops, fresh fish and shrimp restaurants, B&Bs and condominiums.
Our favorite place to stay is waterfront The Island Place condominiums (352-543-5307, islandplace-ck.com). Be sure to take an airboat ride past the nearby wildlife refuge and a boat ride on the Gulf to see American White Pelicans around Atsena Otie Key.
WEST OF SEBRING
Tarpon Springs: This is a picturesque winter resort on the Gulf that dates back to 1887, with a quaint harbor, antique shops and thanks to Greek sponge divers who came here a century ago, famous Hellas Restaurant and Bakery (727-943-2400, hellasbakery.com).
Sarasota: There's not much left of Old Sarasota, but three of the best things are all on one property…the 1926 Venetian Gothic mansion of John Ringling, Ringling Circus Museum and Ringling Museum of Art (941-359-5700, ringling.org).
Sarasota Classic Car Museum (941-355-6228, sarasotacarmuseum.org) is literally across the street from Ringling's,  with an interesting collection of 75 celebrity cars.
Fort Myers: Thomas Edison's 1886 Seminole Lodge and Henry Ford's 1911 The Mangoes—side-by-side winter estates—are now combined into a National Historic Site (239-334-7419, edisonfordwinterestates.org).
SOUTH OF SEBRING
Naples: The Collier Collection, now part of the REVS Institute (239-687-REVS, revsinstitute.org), is arguably the premier private automobile collection in the world. It includes most of Briggs Cunningham's collection and all of Miles Collier's Porsche collection plus many other special cars.
Our favorite place to stay in Naples is the Inn on Fifth (239-403-8777, innonfifth.com).
EAST OF SEBRING
Cape Canaveral: Kennedy Space Center (866-737-5235, kennedyspacecenter.com). Admittedly touristy, this iconic NASA site is very, very cool.
Daytona Beach: Beaches, golf courses, boating on the Atlantic Ocean and Inland Waterway, plus Daytona International Speedway and Motorsports Hall of Fame (800-748-7467, daytonainternationalspeedway.com). What's not to like?
Daytona Speed Week is February 9 through 14, culminating with the NASCAR Daytona 500. Daytona Bike Week is March 5 through 14, featuring the 79th Daytona 200 AMA motorcycle race on Saturday, March 13.
Palm Beach: January 21-24 Ferraricentric Cavallino Classic takes place at The Breakers (561-655-6611, thebreakers.com), a 1926, renaissance-style, 540 room ultra-lux hotel. Quieter and more intimate is the nearby 1926 Brazilian Court (561-655-7740, thebraziliancourt.com).
Miami: Vizcaya Museum (305-250-9133, vizcaya.org), a 1910 Italianate Villa, is now an art museum with formal gardens.
Coral Gables: The elegant Biltmore Hotel (855-311-6903, biltmorehotel.com) is a very special place to stay.
Miami: Ritz-Carlton Key Biscayne (305-365-4500, ritzcarlton.com) is a  beachfront luxury resort, elegantly built on a private island. It's also an easy drive to the whole Miami area.
South Beach Miami: "SoBe" features the largest collection of Art Deco architecture in the world, hundreds of unique buildings constructed between 1923 and 1943. The Villa By Barton G (305-576-8003, thevillabybartong), a 1930 private house restored by designer Gianni Versace, is now an over-the-top boutique hotel.
FLORIDA KEYS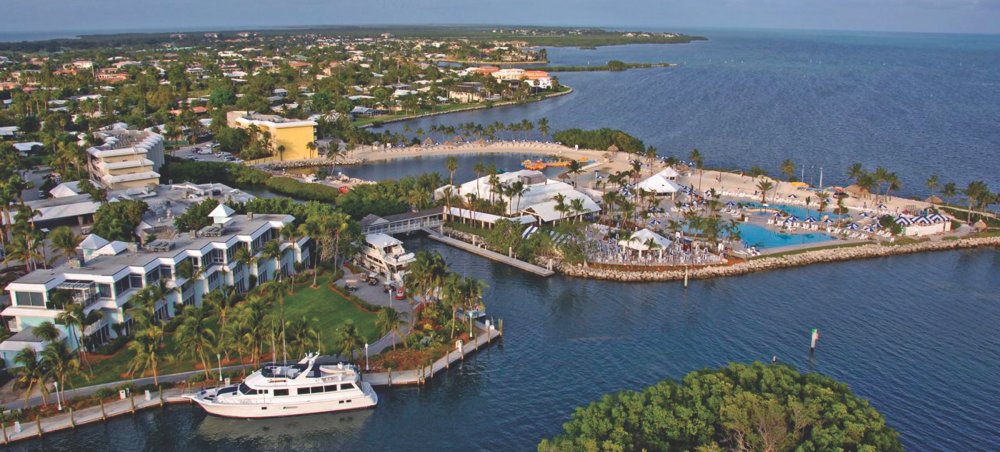 North Key Largo: Just 60 miles from Miami Beach, Key Largo is about as different from bustling Miami as it's possible to be. Ocean Reef Club (305-367-2611, oceanreef.com) is a private town with a luxurious Inn, golf courses, restaurants, marina and waterfront homes.
Key Largo: There's a Marriott Beach Resort, Hilton Resort and many other waterfront hotels. Tarpon Flats Inn (305-453-1313, tarponflatsinn.com) is offbeat, quaint and very Old Florida.
Key West: Well worth at least a day trip, it's only 160 miles from Miami Beach to Key West, though it is on a two-lane road with traffic. Slow down, relax and enjoy the marvelous ocean views.
Key West "Must Sees" are Ernest Hemingway's Home (305-294-1136, hemingwayhome.com) and Harry Truman's Little White House (305-294-9911, trumanlittlewhitehouse.com).
Two unusual Key West resorts are The Reach (305-296-5000, reachresort.com) and Southernmost House (305-296-3141, southernmosthouse.com). Both are small, quiet, private, luxurious and appropriately pricey.