Event Program: 2023 New Jersey SpeedTour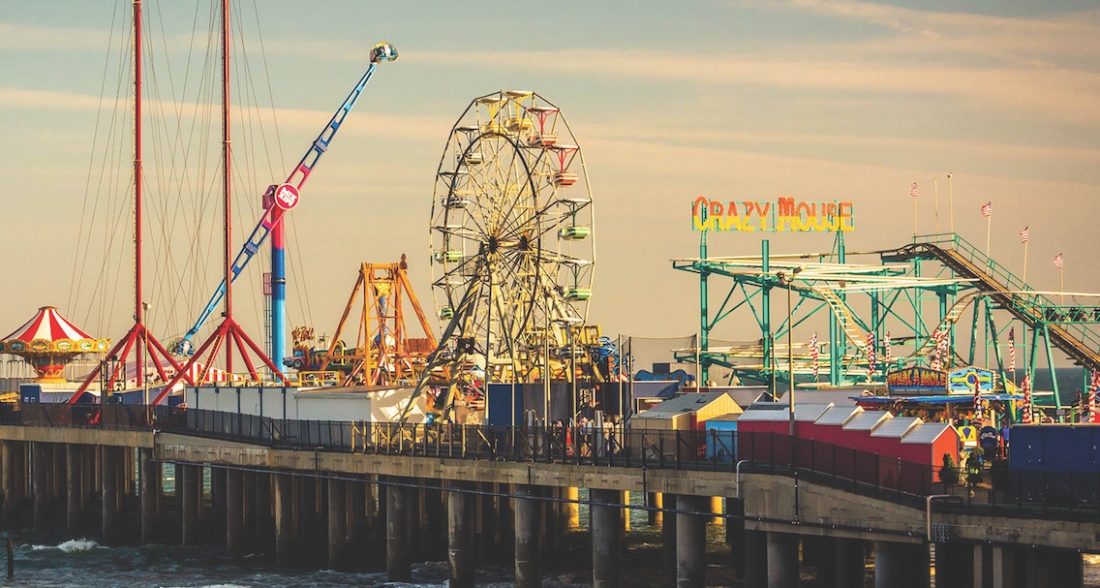 By Rich Taylor
On August 2, 1941, a new civilian airport was dedicated just outside the historic Colonial town of Millville, in the very southern tip of New Jersey. It was taken over by the Army Air Force on December 17, 1942 and used as a gunnery training school for thousands of World War II fighter pilots who practiced marksmanship with Curtiss P-40 Warhawks and Republic P-47 Thunderbolts.
On October 30, 1945, Millville Army Air Field was handed back to the town and renamed Millville Executive Airport. The FBO is now Big Sky Aviation (856-825-3160, bigskyaviation.net), and the original AFF headquarters has been preserved as Millville Army Airfield Museum (856-327-2347, p47millville.org). Millville Airport is also home base for P-47 "No Guts, No Glory," one of a handful of Thunderbolts still flying.
In 2008, Lee Brahin, RJ Valentine and Harvey Siegel opened a new race track on 500 acres adjacent to Millville Executive Airport. It's called New Jersey Motorsports Park (njmp.com). There are two separate tracks that can be operated simultaneously—2.25 mile Thunderbolt and 1.9 mile Lightning—both named after World War II fighter planes.
There's also a 1.1 mile go-kart course. In addition, there's a restaurant, villas, suites, condominiums, Breighton Exotic Car Garages, The Drivers Club, camping areas, grandstands, open spectator seating, an elaborate headquarters building, a banquet hall and a timing tower meant to resemble a World War II air traffic control tower. Every race organizer from 24 Hours of LeMons to MotoAmerica Pro Road Racing holds events here, including, of course, SVRA, F4 U.S. and FRA.
Places to stay are limited in Millville. A Fairfield Inn, Holiday Inn Express, Quality Inn and Ramada Inn are near the track. A few miles away in Vineland are a Hampton Inn, Wingate, Days Inn and Relax Inn. All are typical examples of their type that you can book online. If you're looking for something more upscale, Atlantic City is just 35 miles away.
Atlantic City has had, let us say, a rather "colorful" history. Incorporated in 1854 on an offshore barrier island called Absecon, Atlantic City was immediately connected to the mainland with railroad service to Philadelphia. Within two decades, there were 500,000 visitors each summer! The tourists came for the broad, sandy beach, the Atlantic Ocean surf and a variety of other entertainments. Atlantic City was never fancy, more like the honky-tonk English seaside resort of Blackpool rather than hoity-toity Newport, Palm Beach or Monaco.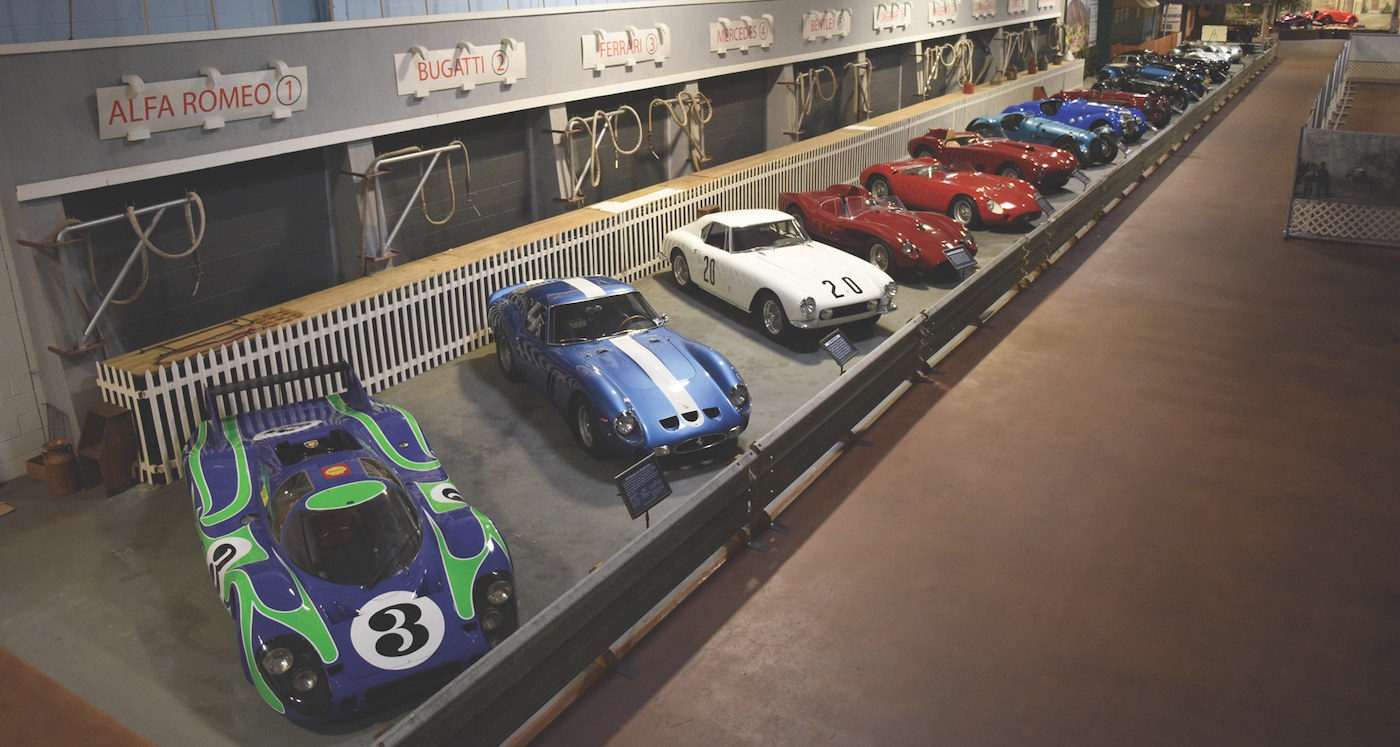 Of course, everyone is familiar with many Atlantic City place names, because when Parker Brothers introduced the Monopoly board game in 1935, inventor Charles Darrow patterned it after Atlantic City. The famous Boardwalk was begun in 1870, lined with large hotels and eventually stretching 7 miles along the beach to Margate. A decade later in Margate, James Lafferty constructed a patented six-story elephant named Lucy that today is a National Historic Landmark and the oldest surviving "Roadside Attraction" in the U.S.
A smaller Roadside Attraction was formed in 1883, when after a storm flooded his beachfront store, confectioner David Bradley discovered his candies had all become salty, but very tasty. Salt Water Taffy, the Margate Elephant and the Boardwalk have been the offbeat symbols of Atlantic City ever since.
Atlantic City declined for decades, until by 1976 when casino gambling was finally legalized by New Jersey, only a handful of the old hotels were extant. In 2006, there were fifteen casinos, by 2012, there were only eight.
If Atlantic City's Vegas-style glitz is not your style, head for Cape May, NJ, 38 miles from Millville and 50 miles from Atlantic City.
Cape May is one of the oldest European settlements in North America, having been claimed for Holland by Dutch explorer Cornelius Jacobsen May in 1611. It was popular with tourists before the American Revolution and boomed after the building of Congress Hall in 1816. It is now the only complete city in the United States that is a designated National Historic Landmark!
There are two popular beaches, Cove Beach on the Atlantic Ocean side of the peninsula and Sunset Beach on the Delaware Bay side. Since aptly-named Sunset Beach faces West, it's a popular spot to watch for the "Green Flash" as the sun goes down. As you'd imagine at a beach town that's been a resort destination for 300 years, there are literally dozens of restaurants and places to stay.
The Southern Mansion is an 1860 historic home that's now the most popular bed & breakfast in Cape May (609-884-7171, southernmansion.com). It really is authentic, and quintessential Cape May. Congress Hall Hotel was built in 1816, burned and rebuilt in 1878, completely restored in 2002 and refreshed again in 2022 (888-944-1816, caperesorts.com/congress-hall). Congress Hall is classic, tasteful, quiet and, well…everything Atlantic City is not!
At the same time the Army Air Force was training gunners in Millville, the U.S. Navy was training bomber crews in Cape May. Naval Air Station Wildwood Aviation Museum at Cape May Airport preserves a gigantic hanger that is now a National Historic Site, along with a museum full of historic Naval Aviation artifacts, including World War II Warbirds (609-886-8787, usnasw.org).
Cape May is also a major stop on the Atlantic Flyway, with over 400 bird species migrating from Canada to the Caribbean and back each year. The Cape May Bird Observatory (609-400-3868, njaudbon.com) offers guides, advice and information.
If you have a little extra time, a fun thing to do is take a ride on the Cape May, NJ to Lewes, DE ferry (800-643-3779, cmlf.com). Lewes is another charming small town on the ocean founded by the Dutch. It dates back to 1631, and has all sorts of historic things to see, plus multiple beaches.
Only 46 miles straight North from Millville on Route 55 is Philadelphia. It would take a book to tell you about this important historic city, and that's a discussion for another day. For Car Guys of all genders, however, there is one important place that's worth visiting. This is the famous Simeone Foundation Automotive Museum (215-365-7233, simeonemuseum.org).
Fifty years ago, neurosurgeon Dr. Fred Simeone started buying famous racing cars. Among his finds are the first Shelby Cobra Daytona Coupe, the 1938 Alfa Romeo 8C 2900 that won the Mille Miglia, a Cunningham C-4R,etc. etc. etc. There are 75 cars in his collection, each one a gem worth ogling. Expend the time and effort to visit, even if it means adding an extra day to your race weekend. It'll be worth it!