Event Program: 2021 Trans Am Memorial Day Classic
Lime Rock Park's Memorial Day Trans Am Tradition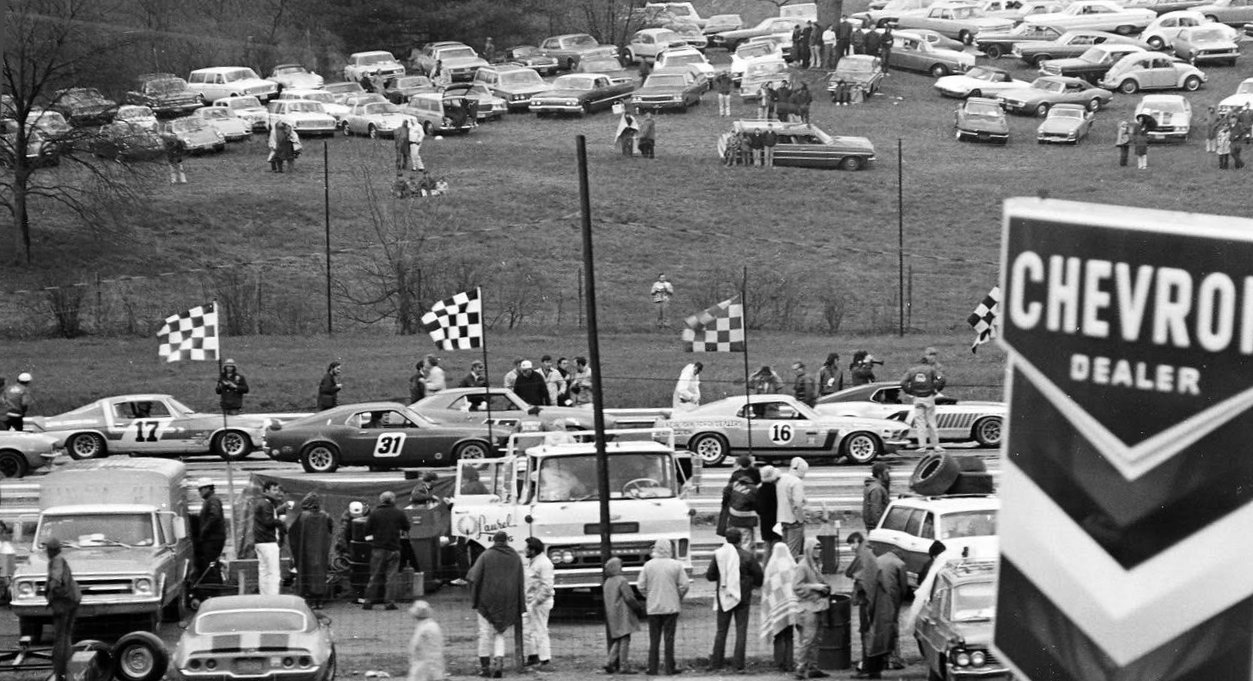 The Trans Am Series presented by Pirelli begins its seventh decade of competition at Lime Rock Park with its traditional Memorial Day Classic next weekend May 28-31.
The series and the track both have a rich history together, with Lime Rock Park having been the scenic setting for some key moments in Trans Am history.  This Memorial Day weekend will mark the 30th Trans Am event at the high-speed 1.5-mile venue in set in northwest Connecticut.
"Lime Rock is a fantastic venue for any type of motorsports, and clearly Trans Am has been one of the foundational offerings at the track," said Chris Dyson, a resident of nearby Poughkeepsie, N.Y. and winner of the most recent Trans Am race at the circuit in 2019.
"Whenever you get to race at a track with such a glorious history, and go there with Trans Am with its amazing lineage, it really heightens the excitement and importance of the event," Dyson added. "It's one of the top venues that our schedule encompasses, and we are always thrilled to be racing there – not least because it's our home track."
Trans Am first competed at Lime Rock in 1967 – the second season of the series and the beginning of its "Golden Years."  Peter Revson won the opening event in Bud Moore's Mercury Cougar. Mark Donohue won the 1969 round in a Roger Penske Chevrolet Camaro and won again in 1971 in a Penske AMC Javelin. In between, local standout Sam Posey and Parnelli Jones won in Ford Mustangs, beginning Lime Rock's "who's who" of Trans Am winners.
The later 1970s and early 1980s Trans Am events featured more victory lane variety as imports came to the fore thanks to the efforts of drivers like Al Holbert, Milt Minter and Paul Miller winning in Porsches, Paul Newman's success in a Nissan, while Greg Pickett looked to extend the Chevrolet legacy with his 1981 triumph in a Corvette.
American muscle returned to dominate Trans Am in the later 1980s and early 1990s. Dorsey Schroeder won three Lime Rock races in Ford Mustangs, while Scott Pruett won in a Mercury Merkur, Tommy Archer in a Dodge Daytona, and Tommy Kendall in a Roush Mustang.
The later 1990s and early 2000s saw exotic imports challenging the domestic Corvettes, with winners including Boris Said in a Panoz Esperante and Johnny Miller in a Rocketsports XKR.
"This is the first track I started on and it remains one of my favorite tracks," explained Said, the 2002 winner who still remains active in the series. "It's a great place to race. It's a tricky road course, and with only one left-hander,  it's very unique. It's easy to get close in times, but to get those last couple of tenths takes a lot of commitment in the Downhill and the West Bend."
After a seven-year absence, Trans Am returned to Lime Rock in 2010, won by Tony Ave. Current competitor Simon Gregg won the next race in 2012, before Paul Fix II reeled off three straight victories to make it five-in-a-row for Corvette.
"Winning three in a row at Lime Rock was huge for me," said Fix, who has been busy making medical equipment. "Being one of my favorite tracks was a real bonus. Lime Rock is just a few hours away. The track gave me a beautiful crystal vase in addition to the Trans Am trophy after one of my wins. And the fans there are so great, they're very passionate, it's such a close, intimate venue. My family was also there to enjoy it. I was going for four, but I couldn't match the speed of Chris [Dyson]. Now, I hope to get back up and mix it up with those guys and see how competitive we can be."
Chris Dyson's victory continued his family's lineage at the circuit that began with his father, Rob Dyson, successfully club racing in the 1970s. Dyson Racing made its IMSA Camel GTP debut at Lime Rock in 1985, winning in its brand-new Porsche 962.
"That was a spectacular beginning for the team, and we've been able to build on those successes and have enjoyed successes in the following three decades," said Dyson. "Lime Rock, for me, comprises my earliest race track memories. It's so family- and kid-friendly. I remember sitting on the hillside with my dad in the early 1980s, watching a Trans Am race, and remember all the noise and excitement, all the fun we had. It was overwhelming. Growing up, Memorial Day and Lime Rock were fixtures on our annual schedule, and eventually became an important part of my own racing career and success."
Other recent winners include seven-time champion Ernie Francis Jr., who won TA3 American Muscle in 2014-15, and Bob Stretch, TA2® in 2012-13. The COVID-19 pandemic forced cancellation of the 2020 event.
Historic photo credit to Randy McKee.