Event Program: 2023 Trans Am SpeedTour (Road America – July)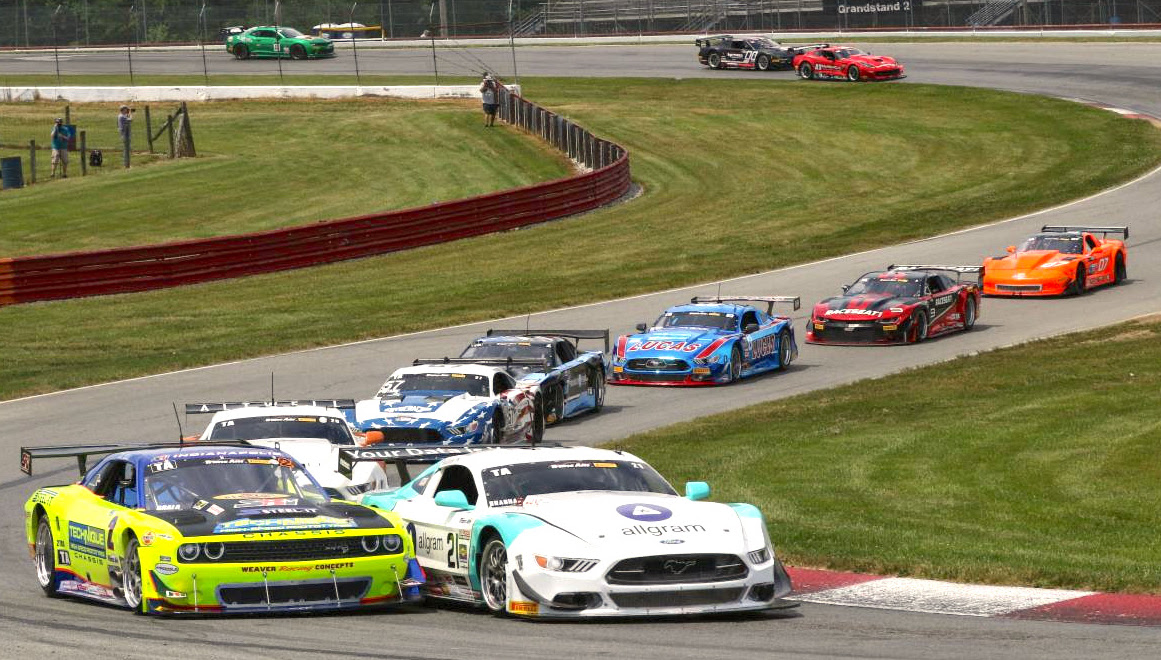 Old Track, New Surface
The Trans Am Series presented by Pirelli kicks off the second half of the 2023 season at Road America with the Denny Lamers Tribute 100 for TA/XGT/SGT/GT competitors and the 3-Dimensional Services Group 100 for the Big Machine Vodka SPIKED Coolers TA2 Series. Trans Am has made more appearances at the Elkhart Lake, Wisconsin facility than any other track, with 60 victors crowned since the series debuted there in July 1970. Although Road America is a familiar home for the series, the 4.08-mile course will feel brand new following a complete repave since Trans Am's last visit. Teams will have to throw away their data books for America's National Park of Speed and start fresh on the new smooth surface after only the second full repave since the track opened in 1955. In addition to the new surface, competitors and spectators will also enjoy new paddock lighting, the Carousel Trail walking path around Turns 9 and 10, natural wood carvings around the facility and The Beach, a new sandy vantage point near Turn 11 with grandstand seating and palm trees.
Past Road America Victors
Six drivers in this weekend's field have taken the checkered flag at Road America before. Last year, Brent Crews made history when he became Trans Am's youngest polesitter at 14 years, three months and three days. He followed that up the next day by becoming the youngest winner in series history at 14 years, three months and four days.
TA – Chris Dyson, No. 16 GYM WEED Ford Mustang (2020, 2021)
XGT – Danny Lowry, No. 42 BridgeHaul/Bennett Family of Companies Mercedes AMG GT3 (2022)
 SGT – Lee Saunders, No. 84 LandSearch LLC Dodge Viper (2020)
TA2
Brent Crews, No. 70 Franklin Road/Mobil 1/GEARWRENCH Ford Mustang (2022)
Rafa Matos, No. 88 3-Dimensional Services Group Ford Mustang (2019)
Doug Peterson, No. 87 3-Dimensional Services Group Ford Mustang (2013 TA, 2014 TA)
Denny Lamers Tribute 100
This weekend, Saturday's TA/XGT/SGT/GT event will celebrate the life of local TA driver, businessman and philanthropist Denny Lamers, who passed away last fall, with the Denny Lamers Tribute 100. A native of Appleton, Wisconsin, Lamers was a constant fixture at Road America, competing in the last 14 events at the track and making his final start at the track in July 2022 at the age of 74. He and his company, McMahon Associates, LLC, contributed to the architectural and design work for most of the buildings on the Road America campus. In addition to naming the race in his honor, a decal bearing his name will run on all cars this weekend. Additionally, a tribute parade car from Strumpf Ford will lead the field at the start of the race, followed by Lamers' No. 66 TA racecar driven by friend, fellow driver and Appleton native Cliff Ebben. Ebben is a four-time winner at Road America, with a 2005 victory in GT1 and TA wins in 2009, 2011 and 2016. Finally, members of the Lamer family will be present for the event and will have the opportunity to give the start command and wave the green flag for the race.